Nexus continues to innovate and expand
Posted by Edgar Adams on 9 April 2021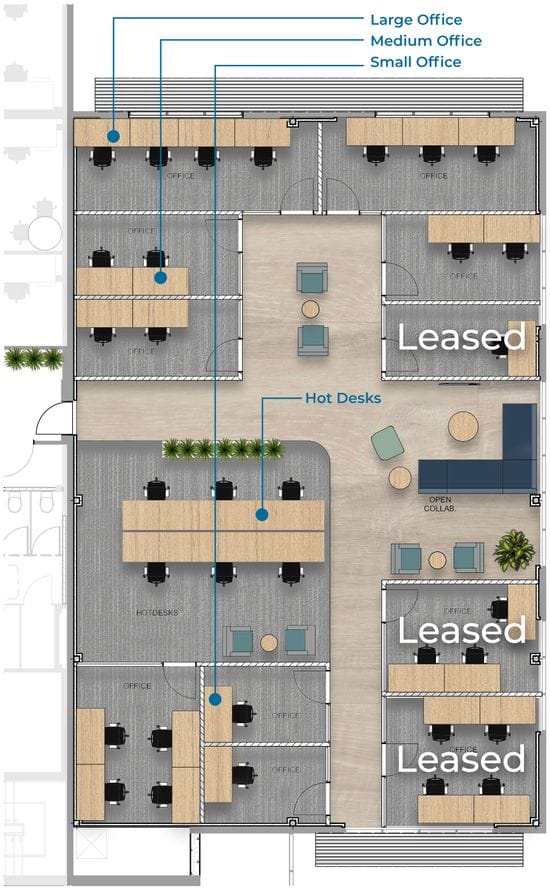 Work is currently underway to create an additional 500 square metres of co-working space over two levels at the Nexus Business Hub in North Wyong.
The new space will incorporate a mix of workstations, meeting rooms and serviced offices as well as incorporating a café that will be co-located within Nexus.
Significantly, to ensure lightning fast connection speeds, Nexus will also be upgrading the current internet service from 1 gigabyte to 10 gigabytes .
The Nexus has always broken new ground on the Central Coast. It was the first co-working space in the region, combining stunning architectural design, the fastest internet connection on the Coast and a thriving small business ecosystem.
Commenting on the project Managing Director Damien Wilde said, "We are really excited to be able to release this new office space in Nexus. We hate having to put people on the waiting list. There has always been a solid demand for offices in Nexus because people really appreciate the
quality and the value of what we provide here.
As the hub continues to grow in size the small business ecosystem continues to grow along with it and that is really healthy for the Nexus community."
"A core component of the value proposition at Nexus has always been the uncontended internet speed that we provide within the building. Upgrading the connection to 10 gigabytes ensures that we will continue to offer the fastest and most reliable internet speeds on the Central Coast"