North Shore Timber & Hardware opens in Erina
Posted by Edgar Adams on 8 August 2022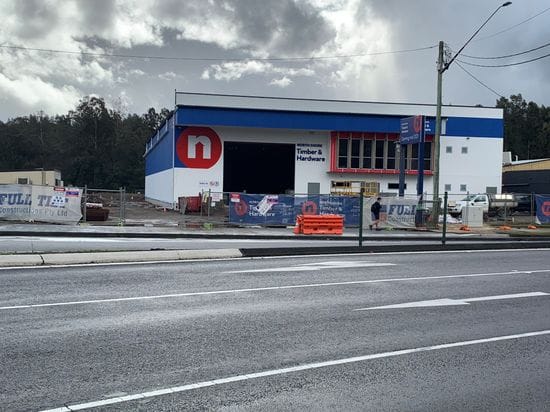 One of Sydney's leading timber merchants, North Shore Timber & Hardware, will open their new warehouse at Erina in August. It is constructed out of 100% Australian timber. They were previously operating from a warehouse at West Gosford.
Director Jim Forrester said that the opportunity arose three years ago to acquire the Erina site, which has greater visibility and is located closer to the areas of the Coast that have a need for their custom style of operation.
The Erina warehouse, on The Entrance Road, is constructed of 100% Australian engineered cross laminated and glulaminated timber.
The Erina building, and the adjacent commercial building now under construction, is virtually totally off-grid with 100 KW PV and 250 KW Lithium Battery storage.
Mr Forrester said that timber construction is currently more expensive than steel but will be a less costly form of construction in the future . He commented that the roof spans on a full timber warehouse are probably the largest in Australia.