Old Mardi Farm DA lodged
Posted by Edgar Adams on 3 September 2021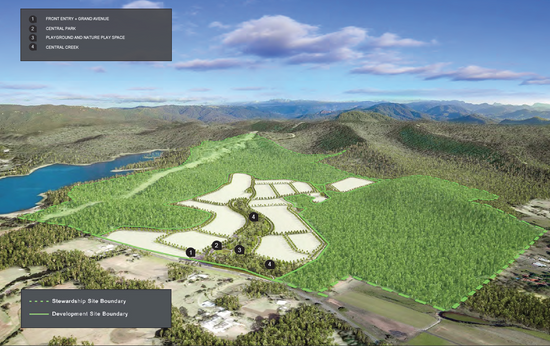 Its been on the cards for over twenty years but the vision of local businessman Laurie Denton to develop the Old Mardi Farm property at 414 Old Maitland Road, Mardi (west of the Expressway) could now come off following a partnership deal with the Stevens Group.
The plan is to subdivide five lots with over 100 hectares dedicated as a stewardship site for the protection of environmentally sensitive lands.
The remaining land will be developed as a community titled estate based around space and lifestyle, with its minimum lot sizes ranging from 900m2 to 1800m2 rural blocks.
Key features of the 244 lot subdivision are great walking trails and central village greens with picnic and fireplace facilities.
The DA for the $53.5 million development will go before he Hunter Central Coast Planning Panel and is presently open for public exhibition and comment.