Opportunities galore as construction takes off in Gosford
Posted by Edgar Adams on 3 April 2023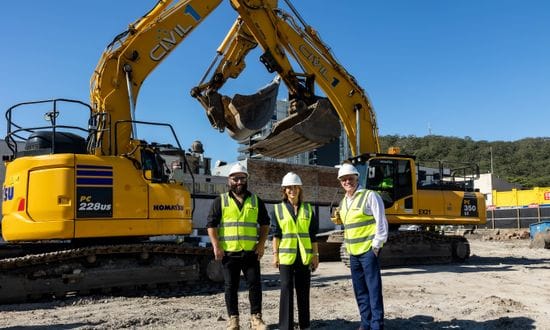 Over the next two years Gosford CBD will experience an explosion of residential accommodation with six high rise projects now under construction.
Nearly a thousand residential units are now under construction with completion dates from late 2024 to early 2025 and this means the Gosford CBD population will rise by around 2,000 people.
Gosford's population has already jumped from 3,499 in 2016 to 4,873 in 2021 (ABS Census) and this reflects the building boom of residential units at the outer edges of the CBD in those five years.
Another factor to consider is that the Median Age in Gosford CBD is 35 years and more importantly the Weekly Household Income has risen from $1,203 in 2016 to $1,421 in 2021. All this indicates a changing socio-economic demographic in the marketplace.
Of course, Gosford CBD services a much wider area and all it needs is for business operators to recognise the opportunities.
5-star Hotel for Gosford
The Archibald development includes a 130 room hotel and roof top Sky Bar.
CCBR understands that ALAND are presently negotiating with a 5-star hotel operator with an announcement to be made soon.
UON Gosford Campus
At some point some smart operator will see an opportunity to cash in on the university students that the new UON Gosford Campus will attract. There is already a need flowing from the UON Clinical School and Research Institute at Gosford Hospital.