Peninsula Chamber support for Ettalong Beach development
Posted by Edgar Adams on 6 February 2023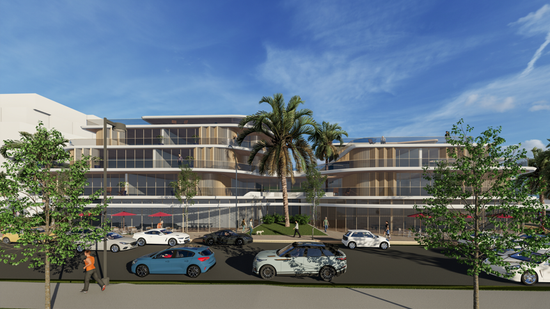 The Peninsula Chamber of Commerce has backed a range of the new mixed use development projects in Ettalong Beach as the town centre experiences a boom over the Christmas holiday break.
"The Chamber is looking forward to a busy 2023 for the Ettalong Beach town centre despite slightly tougher economic conditions", said Peninsula Chamber President Matthew Wales.
"The building and construction industry remains confident that market conditions will stabilise with the long term forecast positive for our local centres as a number of key developments progress through the Council approval process and others look for early starts in 2023".
"The recent Land & Environment Court approved mixed use development on the corner of Ocean View Road and Ferry Road is due for construction in mid-2023", said Mr Wales.
Also planned for 2023 is the Court approved mixed use development at #227-233 Ocean View Drive which will consist of 24 apartments over five levels and ground floor retail space
"This year will also see the rezoning of the old Ettalong Beach Motel and adjacent lands on The Esplanade that will allow the development of the site for a five-storey mixed use development with the potential for 44 high quality apartments and ground level retail", Mr Wales said.