Prime Minister addresses Gosford Erina Chamber of Commerce
Posted by Edgar Adams on 2 December 2019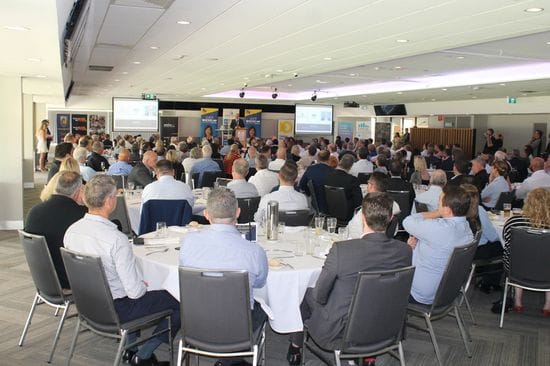 The 12th November was a big day for Gosford Erina Chamber of Commerce with over 260 members and guests filling The Entertainment Grounds' function room to welcome the Prime Minister of Australia, The Hon. Scott Morrison MP.
Showing that he was across the issues on the Central Coast Mr Morrison referred to the 1,500 plus new businesses that had started in the years from 2016 to 2018 and pointed out that business is the beating heart of the community. "This government believes very passionately in small business," he said.
"A strong regional economy is the only way to guarantee the provision of essential services, things like roads and schools, and we are strong on investing in small business to give it a chance to grow." "This is an incredible environment and you all get that," he said. "More and more people are also getting it and moving to the Coast.
Mr Morrison said, "We have big plans for the Coast which we will continue to roll out," and highlighted his government's commitment to the $72.5m Central Coast Medical School and Medical Research Institute now under construction at Gosford Hospital, jointly funded by the Federal and State Government and the University of Newcastle.
He also highlighted government commitments of $70M in road upgrades, $1.6M on the M1 upgrade and $35M for commuter carpark upgrades at Gosford and Woy Woy.
In thanking Mr Morrison for coming to Gosford and addressing the Chamber, particularly on a difficult day, President, Rod Dever, said the Prime Minister had shown a real understanding of regional issues. "He made it clear we were on his radar and that we are no longer the forgotten Central Coast," Mr Dever said.