Prime Minister opens Clinical School and Research Institute
Posted by Edgar Adams on 7 April 2022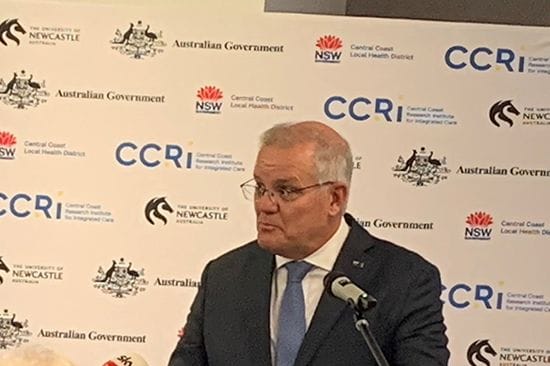 Prime Minister, Scott Morrison was on the Central Coast in mid-March to officially open the University of Newcastle's Central Coast Clinical School and Research Institute adjacent to Gosford Hospital.
Completed in June last year it was the Prime Minister's first opportunity to open the campus due to COVID restrictions.
The dream of Ms Wicks, Federal Member for Robertson, when she was first elected ten years ago was for a world class university in Gosford.
The Campus is a partnership between the University of Newcastle and Federal and State Governments.
"A university sits at the heart of pretty much every successful economic regional plan you care to nominate anywhere in the world, let alone in Australia," Mr Morrison said.
Ms Wicks, said the new Clinical School meant that local students no longer had to leave for Sydney or Newcastle to study medicine because they could do so right in the heart of Gosford.
"The University of Newcastle Central Coast Clinical School and Research Institute is the culmination of years of collaboration, hard work and dedication to see more opportunities for local residents through a world-class university campus where health, education and research will come together," Ms Wicks said.