Real Estate Academy joins with Realtair
Posted by Edgar Adams on 9 April 2020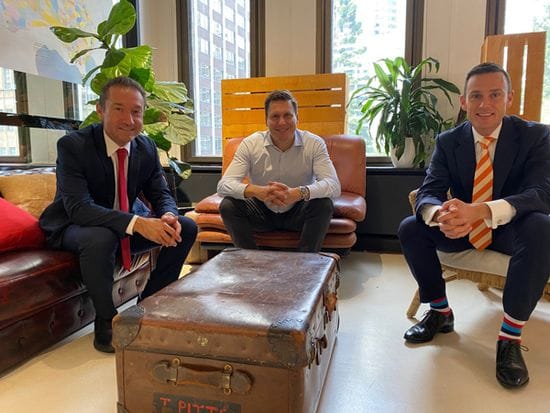 East Gosford based national real estate training and systems development company, Real Estate Academy, has joined forces with Australian PropTech innovator, Realtair.
The acquisition by Realtair, a middleware platform serving the real estate industry, was announced on March 24. It represents a deal that places the company at the forefront of progressive technology development and delivery in Australian real estate.
Realtair CEO and Founder, Peter Matthews, said they had been working with Real Estate Academy Founder and CEO, Lee Woodward, over the past two years to refine this collaboration.
"Lee and his team are experts at the onboarding, delivery and training of real estate technology," said Matthews. "The Real Estate Academy sales training platform dovetails seamlessly with the entire Realtair sales process workflow of Pitch, Sign, AuctionNow and Flow. Our clients will receive world class service delivery when signing up for our solutions."
My team and I are now part of a team of 150 in two countries and I am proud to say that 61 Webb Street, East Gosford is now officially the new Realtair headquarters."