Riton Engineering looking to expand as Manufacturing Manager takes over
Posted by Edgar Adams on 9 March 2022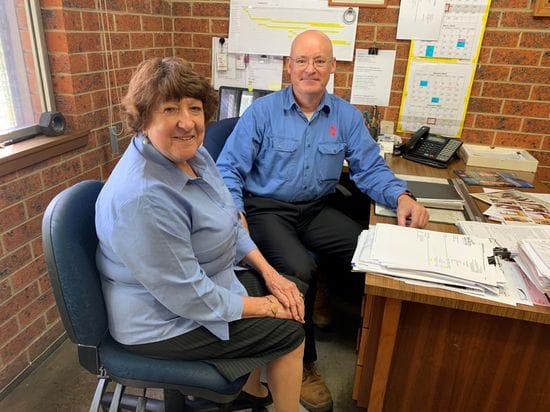 One of the Central Coast's oldest and most respected engineering companies, Riton Engineering, is looking to expand its capabilities and capacity following the management buyout of the business from founder Lyn Whitehurst.
Manufacturing Manager, John Clarke takes the helm after sixteen years with the company.
Founded by Dr John Whitehurst and his wife Lyn in 1978 Riton has specialised in designing and manufacturing custom solutions across a wide range of sectors from power generation and distribution, mining, defence and nuclear energy components.
A Doctor of Mechanical Engineering, John Whitehouse died in 1980 after a long illness and Mrs Whitehouse has carried on the business along with Mr Clarke.
Riton gained a reputation for quality and innovative design and manufacture in its early years that has seen it grown from a small factory in Ace Crescent, Tuggerah (which they still own) to two adjacent factories in Gavenlock Road.
All fifteen staff, some of whom have been with the business for twenty-eight years will continue under Mr Clarke's ownership.
Mr Clarke said that he sees new opportunities as a result of supply chain unreliability in respect of imports and Riton's ability to cost effectively produce in small lots. "I am also looking to modernise a machinery and equipment."
Meanwhile Mrs Whitehurst is retiring and moving closer to her family in Queensland.