Robson Partners in the Community
Posted on 1 June 2019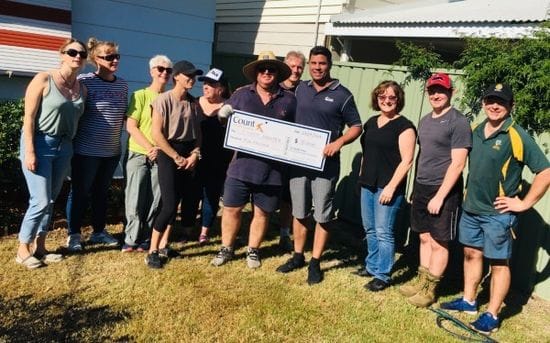 Donate and participate! That is Robson Partners commitment to the community of the Central Coast, and that is exactly what the local accounting firm did on Friday 24 May as part of National Volunteer Week.
21 staff members turned off their computers to partner with Coast Shelter in a backyard blitz effort for two youth refuges on the Central Coast. Their hope was to brighten up the outdoor area so the residents could find a quiet space to relax and clear their minds, or a communal place for social connection.
The team dirtied their hands removing weeds, constructing hammocks, creating organic compost bins and veggie gardens to complement the household cooking, top-soiling the lawns and planting a variety of fruit trees and plants to brighten up the shared spaces.
The Count Charitable Foundation is an important supporter and enabler of the Robson Partners community program and came to the party with $5,000 to cover the cost of the blitz for Coast Shelter.
David Evers, Robson Partners Managing Director was thrilled with how the day came together.
"Our volunteer day was an awesome show of collaboration between the Count Charitable Foundation, the generous people that make up our team at Robsons, and the dedicated staff at Coast Shelter. The young people supported by Coast Shelter are doing it tough, and if our backyard blitz has helped them to get outside and enjoy a bit of nature, then that's a good thing," said David.