Rumbalara Residences to set a new standard in luxury
Posted by Edgar Adams on 4 May 2022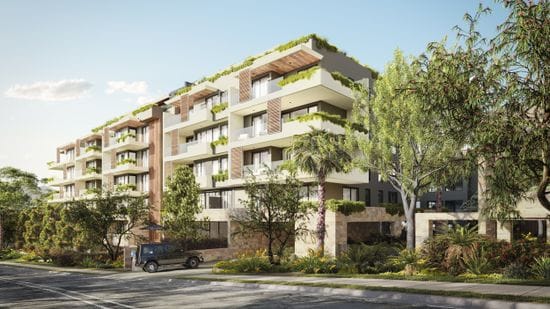 Alceon Group, one of Australia's leading privately-owned financier and investment companies with extensive experience in real estate development, is about to start construction on one of the largest luxury residential developments to be undertaken on the Central Coast in Gosford.
To be known as Rumbalara and built on the highest point in Gosford overlooking Brisbane Water the development is on the edge of the Rumbalara Reserve at 87-89 John Whiteway Drive on a former sandstone quarry site.
The masterplanned resort style development on a 2.3ha site will comprise four buildings ranging in size from 6 to 12 storeys with 260 apartments and 400 space basement car park around a garden and pool setting designed by architects Marchese Partners.
Alceon opened a state-of-the-art Display Suite in the Bon Building in Gosford in early April using the latest advances in technology to showcase the development and in the first two weeks sold 25 units off-the-plan at prices from $760,000 to $2.6 million.
Alceon sales consultant Todd Campling said that they received over a thousand registrations of interest in the first two weeks of their marketing campaign.
Alceon have partnered with well known and respected Sydney builder Deicorp to deliver the project. Deicorp expect to start construction in early June with a forecast completion by the end of 2024.