Singleton launches Railway Hotel Gosford
Posted by Edgar Adams on 9 September 2022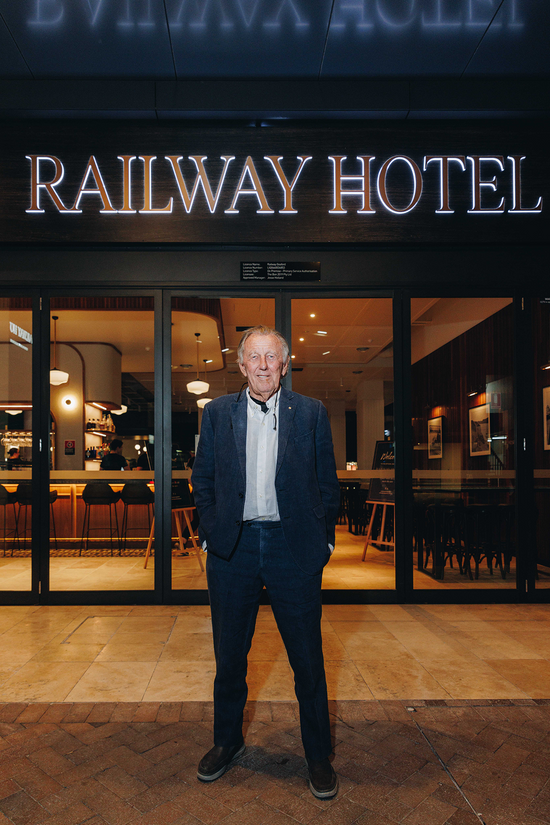 Businessman John Singleton has converted The Bon Pavillion in Gosford to a bar and steakhouse naming it Railway Hotel Gosford Bar & Steakhouse.
The new venue was opened on Thursday 25th August with some 250 guests including Chairman of the John Singleton Group, Graham Campbell and were entertained by one of Australia's most talented rock musicians, Jon Stevens supported by well-known local singer Stevie Lee.
Mr Singleton told guests that every town once had a railway hotel but Gosford never did. "We do now," he said.
As the name implies the restaurant will feature the highest beef cuts from Tamworth based Jack's Creek currently holding the title of 'World's Best Steak Producer' for two consecutive years as well as 'World's Best Fillet Steak in 2017
The hotel and restaurant will be open 7-days with live entertainment on Friday and Saturday nights.