Sydney developer buys Archibald site in Gosford
Posted by Edgar Adams on 5 July 2022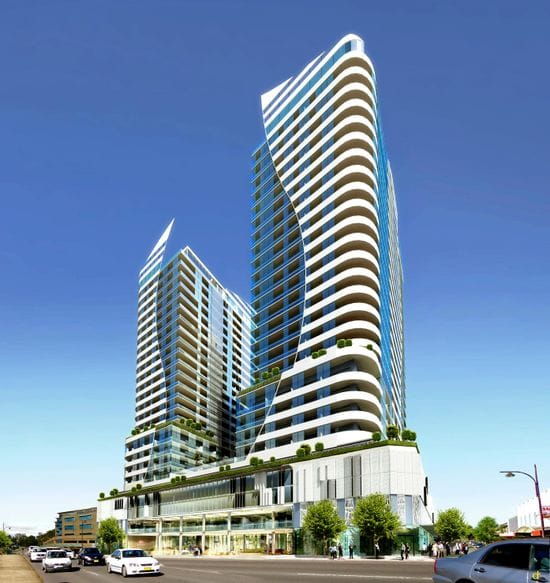 Sydney-based developer ALAND has bought the landmark The Archibald site on the corner of Mann and Donnison Streets, Gosford with plans to start construction this year.
The 5,656 sqm site hit the market in late May after owners MacArthur Projects Pty Ltd was placed in Liquidation and with agents Colliers International appointed to sell the property with Development Approval for two towers, up to 26 storeys high, with 289 apartments, sky bar, hotel as well as 167 hotel suites comprised in the project.
ALAND CEO George Tadrosse confirmed that the sale was finalised in mid-June after an Expression of Interest process run by Colliers International which closed in March.
Mr Tadrosse said while the next step was a comprehensive project review, he expected that "bringing the development to life" would happen quickly. "We have an opportunity to make a significant contribution to the city and we're excited to get this project underway," he said.
ALAND head of development Ryan Lane said that depending upon pre-sales they expected construction to start in the fourth quarter of this year. He confirmed they would largely stick to the Dickson Rothschild architectural design, approved in 2019.
Construction on The Archibald started in early 2020 when the Union Hotel was demolished and sewer lines relocated thus preserving the Development Approval.
ALAND is an Australian-owned family business, described as "one of Sydney's largest and leading private groups working within development, construction, finance and property management".