Sydney restaurateur buys Budgewoi hotel
Posted by Edgar Adams on 10 February 2022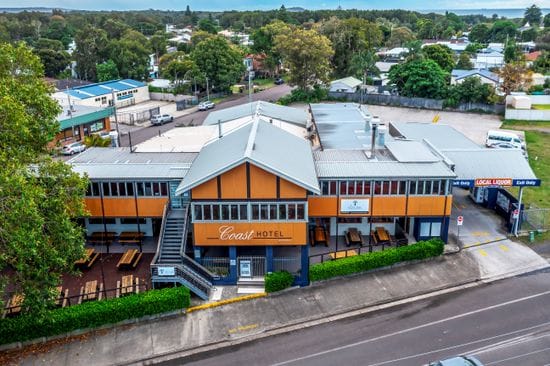 Hotel brokers, HTL Property have announced the sale of The Coast Hotel at Budgewoi for $15 million.
Overlooking Budgewoi Lake, the hotel has been sold to well known restaurateur Bill Drakopoulos of Sydney Restaurant Group (SRG) following a keenly contested off market sale process.
Harvest Hotels, led by Sydney-based publicans Chris Cornforth and Fraser Haughton, will spend $5 million upgrading the 1897-built venue.