Terrigal Boardwalk opened
Posted by Edgar Adams on 5 May 2021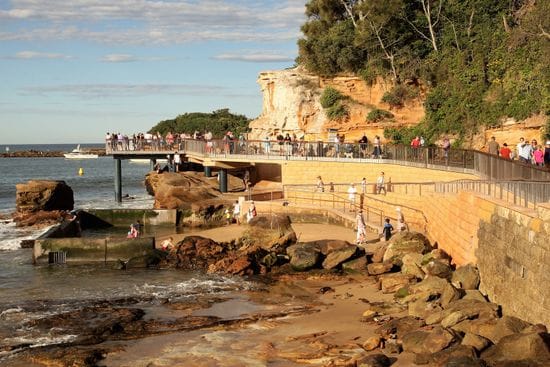 Following more than 30 years of argument and 11 months of construction, the new boardwalk linking Terrigal Beach to The Haven was officially opened by Premier Gladys Berejiklian and Member for Terrigal Adam Crouch in mid-April.
Ms Berejiklian said the 277-metre-long boardwalk has been designed to complement the natural environment and is composed of materials that can withstand the elements to ensure its longevity into the future.
"Building a boardwalk to better connect Terrigal has been talked about for decades, and after many years of waiting, everyone in our community can now access and enjoy the boardwalk," said Mr Crouch who has fought hard to get this facility built.
The NSW Government has also committed $250,000 to upgrade the nearby Terrigal rock pool.
For over 30 years a vocal minority of Terrigal residents have opposed the Boardwalk, which has always been seen as a much needed link between Terrigal Beach and The Haven.
The boardwalk is jointly funded by the NSW Government's Regional Growth Environment and Tourism Fund ($2.98 million) and the Central Coast Council ($2.9 million).