The Central Coast – What to do with it?
Posted by Edgar Adams on 10 February 2022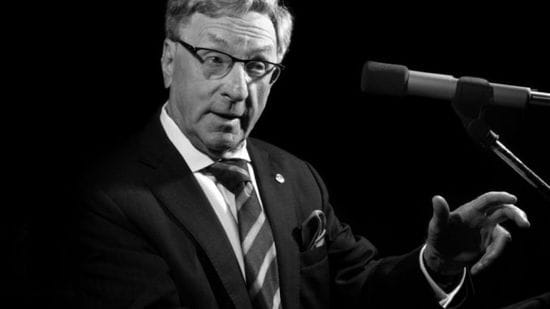 As a businessperson, or an investor, or a property developer looking at the boundless opportunities the Central Coast has to offer you would have to be very frustrated with the mixed messages that you get from government.
Since the first Regional Plan for the Central Coast was introduced in the late 1970s that saw a regional shopping centre at Lisarow, which ended up in Erina a few years later, we have seen a plethora of plans and reports to guide the growth of the region.
(CCBR's research library contains all these reports – and more!)
Not one has been acted on! But they have kept plenty of public servants occupied and of course given plenty of politicians an opportunity to make big and impressive announcements.
The Central Coast Regional Strategy 2006-2031 was launched by then Labor Planning Minister Frank Sartor in 2008 using words like prosperous, sustainable, liveable communities, improved regional coordination and identity.
That Plan was looking at 100,000 more people (total around 400,000) living here, 56,000 more homes and 45,000+ new jobs – all by 2031.
Three years later the O'Farrell Liberal Government came to power and of course we had to have new Plan.
The Central Coast Regional Plan 2036 looking at a population of around 400,000 by 2036 was announced by Parliamentary Secretary for the Central Coast Scot MacDonald MLC.
The focus of this Plan was the recognition of a Southern Growth Corridor from Somersby to Erina and a Northern Growth Corridor from Warnervale to Tuggerah and development of Warnervale with a major Town Centre.
A short time after this Plan was announced Anthony Roberts MP was appointed Minister for Planning and he immediately set out to make this Plan work (see Page 7).
Minister Roberts was a mover and shaker and he got the Plan moving until the election of the Berejiklian Government that saw him replaced by Minister Stokes and everything came to a dead stop.
And then surprise, in December 2021 another new Plan was announced by the now Parliamentary Secretary for the Central Coast Adam Crouch, just before Christmas and the holiday period.
This plan, the Draft Central Coast Regional Plan 2041 (See our report on Page 9) is chock full of new age buzz words, ditches the Growth Corridors, and sets up seven "places". Gosford is now part of Narara!
Meanwhile, with a dysfunctional Central Coast Council since 2016 and in any case with their own 'green' agenda, getting a Development Application approved has become close to impossible.
All of this is proof that this State Government has no idea what to do with the Central Coast. Maybe being a part of a Mega City might be a good idea!
OOO
Regardless of all of the above, people still see opportunity in the Central Coast and as a result of COVID and overseas travel restrictions the region is now seeing a new wave of investment from high wealth individuals from Sydney buying up luxury homes wherever they can get them and converting them into luxury holiday escapes.
As tough as it has been for business over the past two years we can look forward to more high-yield visitors holidaying on the Coast.
OOO
Finally, as we move into 2022 and a weakening of the Omicron virus let's hope that those businesses who have managed to survive the last two years will now see daylight. The hospitality sector in particular has been decimated so it's time that we do what we can to get out and support them.
Except for the travel sector, most businesses CCBR is talking to have survived and are positive.
Edgar Adams
Editor