The Central Coast - Where is it going?
Posted by Edgar Adams on 7 April 2022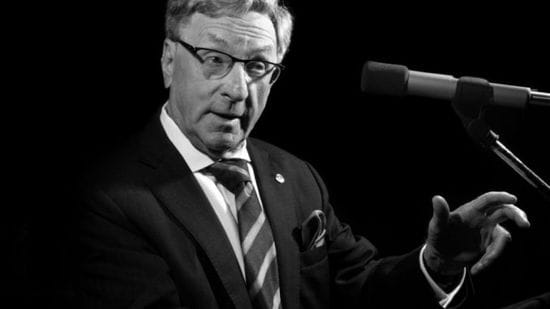 This month we continue with our annual Central Coast Economic Report, an initiative we implemented in April last year, so as to highlight to the community, business and government the state of the regional economy.
From around 1995 to 2011 the Central Coast Research Foundation (am offshoot of the highly regarded and long-standing Hunter Valley Research Foundation) provided half yearly Central Coast Economic Updates.
The State Government and local councils covered the costs. Got killed off when this Government came to office in 2011.
Very convenient for government as they can keep everyone in the dark.
. id demographic analysts now provides statistical data to local government including Central Coast Council. However no one gets to find out anything about it.
It is in the public domain as is ABS data.
Using data from id ,a demographic research group, the ABS and See-Change Solutions, a locally based advisory group specialising in data analytics, CCBR has taken this data, interpreted it and given it some meaning.
The results are disturbing.
Gross Regional Product over the past five years has fallen, Local Jobs have declined since 2019, Building Approvals have fallen back since 2019.
Central Coast Council is so slow processing building applications that many builders are now on their knees.
The environmental people in council have so much power that residential sub-divisions are simply not getting approved and the shortage of land for housing is now acute with major property developers looking elsewhere.
Industrial land is in such short supply that commercial real estate agents are reporting that the huge enquiry coming out of Sydney, following the opening of NorthConnex, is being turned away.
Things were starting to look promising following the announcement of the 2036 Central Coast Growth Plan, which then Minister for Planning, Anthony Roberts, was championing. It all fell apart when Mr Roberts was replaced by a new Minister, Rob Stokes.
The 2036 Growth Plan was ditched and replaced by the Central Coast Regional Plan 2041, a jumble of meaningless words and phrases that says nothing.
Along with this we have a Central Coast Council totally focused on getting the region's finances in order by selling land and increasing rates.
Instead of increasing the rate-base by bringing on more rateable land thereby being in a position to encourage business investment and creating more local jobs, this Council's focus is sending the economy backwards.
OOO
On a very positive note this month's Front Cover story is one that highlights the value of encouraging industry to our region.
Mars Food Australia celebrates 30 years on the Coast at Berkeley Vale in April.
A company that takes corporate responsibility very seriously Mars have been a shining light supporting the community. Their support as major sponsors for the Central Coast Mariners is just one example.
Another is their Buy Local policy.
By coincidence in this issue on Page 11 we report on the success of North Gosford based Pro Ali Design, designers and manufacturers of stainless steel conveyors for the food industry.
This very successful locally owned company with a staff of thirty-five founded in 1986 by Miles Fink says, "we got our start from Mars Food and Sara Lee and Chickadee and we still supply them."
All proof that manufacturing on the Central Coast does have a future!
OOOO
Finally the fantastic news in mid-March with Parliamentary Secretary for the Central Coast, Adam Crouch announcing at the NSW Business Chamber Economic Breakfast that the Government would support the University of Newcastle's plans for a new Campus in the Gosford CBD on the Mitre 10 site.
CCBR and the Gosford Erina Business Chamber have been campaigning for this Campus since Vice Chancellor Zelinsky saw the need for such a campus in Gosford three years ago.
The Feds tipped in their share within six months!
Edgar Adams