The Grove Studios sets up music academy
Posted on 1 April 2019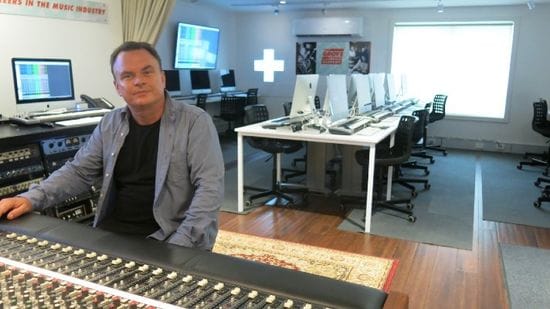 The Grove Studios Academy is now a RTO (Registered Training Organisation), which delivers an accredited Diploma of Music Industry & Advanced Diploma of Music Industry to students predominantly from the Central Coast.
The first course of 12 months duration started in Feb 2019 with 20 incredible young students from the Central Coast and surrounding areas. The Academy's next intake for the Diploma of Music Industry (Sound Production) commences in July 2019.
The Grove Studios Academy is closely associated with the renowned Grove Studios.
Australia's leading artists, producers and engineers call The Groves Studios and its purpose built facility on 25 pristine acres, their creative home.
Artists from Silverchair & Courtney Barnett, to Alison Wonderland and The Presets to Birds Of Tokyo and Ocean Alley have all used The Grove Studios as a creative nest to craft the music that has developed their success story.
Owner, Scott Horscroft, is an award winning producer who has been involved in the production and mixing of numerous ARIA award winning albums such as The Presets, Paul Kelly, Silverchair & Birds Of Tokyo to name a few.
The Grove Studios management & production team have built a reputation of developing leading artists, engineers, producers and industry entrepreneurs.
The Grove Studios Academy was developed to deliver this wealth of knowledge, industry contacts, skills and experience to the next generation of talented participants in the rapidly growing music industry, nationally and internationally and mentor the next generation of industry experts. The Grove Studios Academy's campus is situated in the rapidly growing Central Coast, NSW.
Our teaching facility is unique in that our classroom is a functioning state of the art recording studio with 20 individual workstations located within the control room of the studio, giving our students a real life experience of working within a functioning business surrounded by industry experts and enthusiastic young studio assistants and interns.
Through this program, The Grove Studios builds pathways to employment for talented music students by providing industry-based experience within our own studio and with our leading industry partners.
The Grove Studios Academy is currently the only provider of the Diploma and Advanced Diploma of Music Industry (Sound Production) on the Central Coast.
The Grove Studios is committed to the growth of the Australian Music Industry on the Central Coast by developing an exciting and unique learning experience within a world class recording and engineering environment.