The Hunters - DiJones Central Coast
Posted by Phaedra Pym on 9 April 2021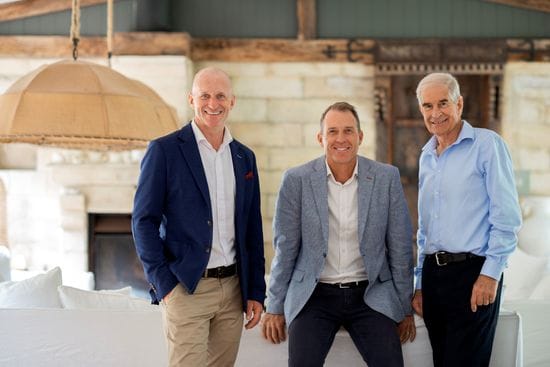 Over three generations and multiple brand evolutions, the Hunter family has raised the benchmark for real estate on the Central Coast founded on a philosophy of always putting clients first. In fact, every business decision made since Norman and Mervyn Hunter opened the doors of their
Avoca Beach real estate agency in 1951 has been focused on this philosophy together with a strong community ethos handed down from father to sons.
The Hunter family's real estate brand has evolved every fifteen to twenty years, from N & M Hunter to Hunters then Hunters Professionals in the 1980s, Raine & Horne in the 2000s and, most recently, DiJones Central Coast in February 2021.
With a history on the Central Coast dating back to the 1930s, when Norman Hunter senior first bought into Avoca Beach, the Hunter family is well known and respected in both professional and community circles.
After extensive research, the decision to partner with DiJones in February was the next logical step in the Hunter's business evolution to deliver outstanding service to their clients and strategically grow their footprint.
Known for their premium service, marketing and strong negotiation skills, DiJones was recently crowned number one residential agency in Australia. "We had gone head-to-head with DiJones on a number of industry awards over the last five years.
As partners in the expanding DiJones network, the Hunters have opened offices in Terrigal, Avoca Beach and Erina for Commercial Sales & Leasing, and represent the entire region for residential and commercial real estate as well as Special Projects. Significantly, they are DiJones' first
Commercial operation.