The Lentinis - Eastcoast Beverages
Posted by Phaedra Pym on 7 June 2021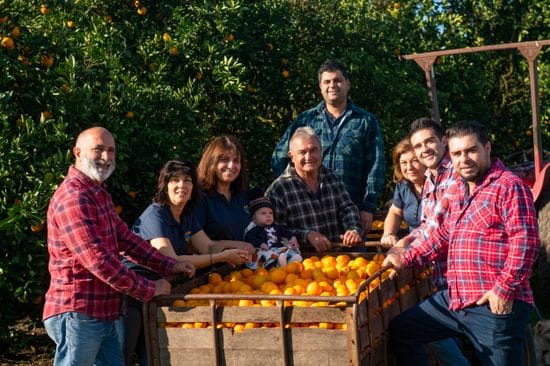 The Eastcoast Beverages story is testament to the many migrants who came to Australia after World War II and worked hard to build a future for their families.
In 1965, when Salvatore Lentini purchased a 30-acre lot at Kulnura, the area was dominated by citrus orchards. Today, very few remain but the Lentini Family now own 200-acres.
So how has the Lentini family overcome these challenges to not only survive but thrive and grow?
Salvatore's youngest son, Sam said, "We developed a fruit packing business where we were not only packing our own fruit but also buying and packing fruit from other growers and wholesaling it to the Sydney markets.
" Reject fruit from their packing shed went to the local fruit juice processors. This developed into a reasonable business until the Federal Government removed the tariffs from orange juice imports and the bottom dropped out of the market and it became virtually impossible for local fruit juice companies to compete with cheap imported product.
This continued for about five years until the three brothers, Frank, Mick and Sam decided to invest in their own fruit juice processing plant and squeeze their own oranges to market direct to small retailers.
Freshly squeezed juice with no added concentrate became their competitive advantage.
An accountant by profession, Sam had not always intended to join the family business and would come home to work weekends and during annual leave.
He eventually came on board as his brothers needed help, but things remained tough for years. "As new players, it was very hard to sell our product. People didn't know what real, fresh juice tasted like as they were so used to concentrate," said Sam.
Ten years ago Sam's son, Samuel, part of the third generation of Lentinis, came on board. Entrepreneurial from a young age, he moved the business forward. He started telling the family story rather than focusing on the product and people began to take notice.
He won the local McDonald's business and then went after Woolworths and today the Eastcoast fruit juice brand is in 220 of their stores
"With a recent restructure of the company we now have a fit-for-purpose leadership team which helps separate the family side from the business side," said Samuel who is now Managing Director as Sam, Mick and Frank move into semi-retirement.
Read the full story of the Lentini Family's successful journey in CCBR.