Tom & Sophia Moloney - RolaCase
Posted by Phaedra Pym on 5 May 2021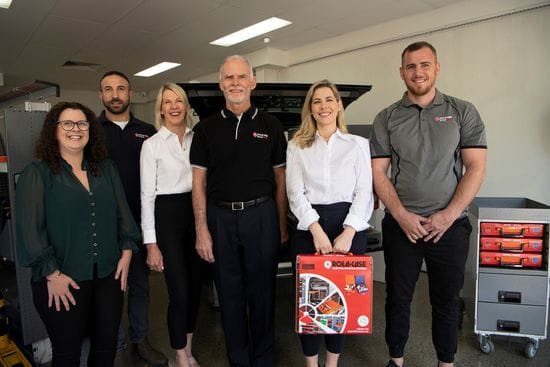 From humble beginnings to Aussie market leader and global exporter.
RolaCase commercial vehicle fit-out specialists, celebrate 40 years in business next year and it started with Tom Moloney, an electrical contractor using a cutlery tray in an attempt to keep his tools and other items of trade organised when he conceived the idea of creating a simple, compartmentalised case with a lid as a storage solution.
Initially made of metal the first few cases were snapped up, a clear signal the product had potential. One case quickly turned into several container loads, and so began the journey of what was to become an Australian manufacturing and innovation success story.
Since those humble beginnings in 1982, RolaCase has achieved extraordinary national and global success.
Manufactured in Somersby, their products are in demand throughout Australia as well as in Southeast Asia, the UK, Europe, South Africa, New Zealand and, most recently, in the US, with the company opening a division in North America and signing their first major US fleet contract in March following three years of persistence and hard work.
A family business Tom Moloney's daughter Sophie is now taking the company to the world.