Tourism – A hobby or an industry
Posted by Edgar Adams on 6 November 2023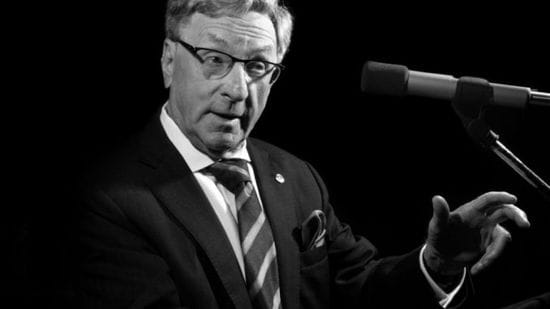 The history of tourism on the Central Coast goes back more than 80 years. To a time when Sydney's blue-collar workers packed up their tents, hooked up their caravans and spent the summer school holidays across the whole of the region.
Camping areas and caravan parks dotted the coastline from Umina to Budgewoi.
The people who came here on holiday were not wealthy, so it was a cheap way to get away and spend the Christmas and Easter holidays.
Although most camping areas and caravan parks, being on crown land, were operated by Gosford and Wyong councils.
The amount of investment in these facilities by business owners and councils was minimal.
For those who saw themselves in the tourism industry regarded it as a 'way of life'. Work hard in summer, take time off in winter.
In many respects for these people tourism is a hobby. None would dream of making the big investments the new world demands.
Unfortunately, by the early 1990s the visitor market had changed. Visitors were more sophisticated and mature and had more money to spend. They demanded more value and were prepared to pay.
Other regions north and south of Sydney got the message and invested huge sums in new hotel accommodation and restaurants and other retail offerings.
But no one on the Central Coast got the message.
OOO
Fast forward and it is now certain our Central Coast Council continues to live in the dark ages in respect to tourism.
This month, November, will see Gosford host the 2023 World Waterski Championships that will see the participants drop over $5 million into the region over ten days.
Over two hundred competitors, their families and teams will be staying around Gosford and Terrigal for 10 days.
They have functions booked at Drifters Wharf, Sailing Club, both hotels and will be filling up all the restaurants where they are staying.
Additionally, the whole event will be televised around the World. Gosford will be on the World stage.
It very nearly didn't happen!!
The Central Coast Council took over three months to approve a DA for the use of Brisbane Water and then demanded huge sums from the organisers for parking and rubbish removal. $24,000 for car parking and $3,000 for rubbish removal.
The bottom line is that tourism around the world is seen as an industry and it is run by professionals not amateurs posing as professionals, as is the case on the Central Coast.
But then again, the focus of this Council is not remotely interested in anything which represents growing the regional economy.
Edgar Adams
Editor