Trendpac enters Hall of Fame
Posted by Edgar Adams on 2 December 2019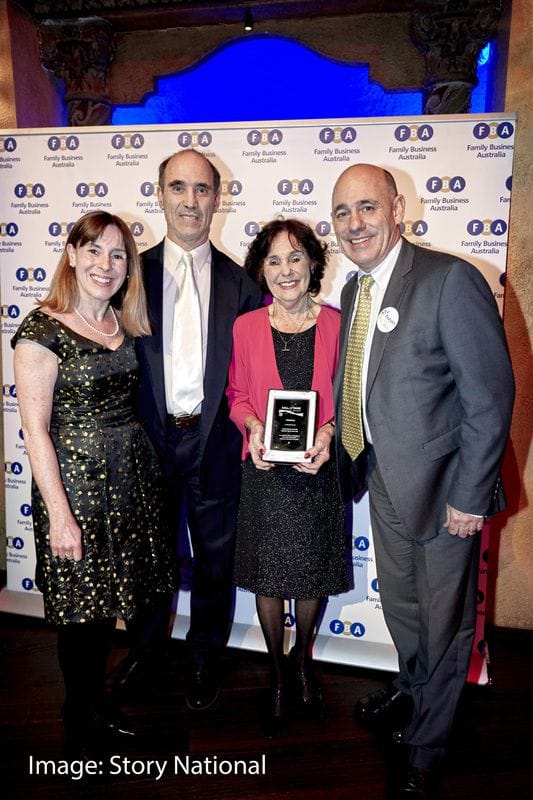 Local manufacturer Trendpac has been inducted into the Family Business Australia NSW/ACT Hall of Fame.
The second-generation company shared the prestigious honour alongside Ella Bache and joins another Central Coast family business, Sharpe Bros., who were inducted in 2008.
Managing Director, Steven Hyde, accepted the accolade with his brother Jeffrey at a gala event in Melbourne last month.
In his acceptance speech, Steven thanked his staff for their contribution towards the success of the company, referring to them as 'part of the extended Hyde family'. He also paid tribute to TrendPac's non-executive director, Wayne Hughes.
TrendPac was co-founded by Steven's father Jim in a small factory unit in Sydney's Northern Beaches in the early 1960s. The company has since evolved from a two-man operation mixing products in 44-gallon drums for hairdressing salons to a one-stop shop contract manufacturer of around 180 non-food products (predominantly private label).
TrendPac now employs more than 200 predominantly Central Coast locals including several with more than 25 years' service.
Steven is also the Chairman of Central Coast Industry Connect and says the group gives the sector, which includes suppliers, manufacturers and industry bodies, one united voice to strengthen business opportunities on the Central Coast.