Tuggerah start-up chosen for Mars Food Seeds of Change Accelerator programme
Posted on 3 September 2019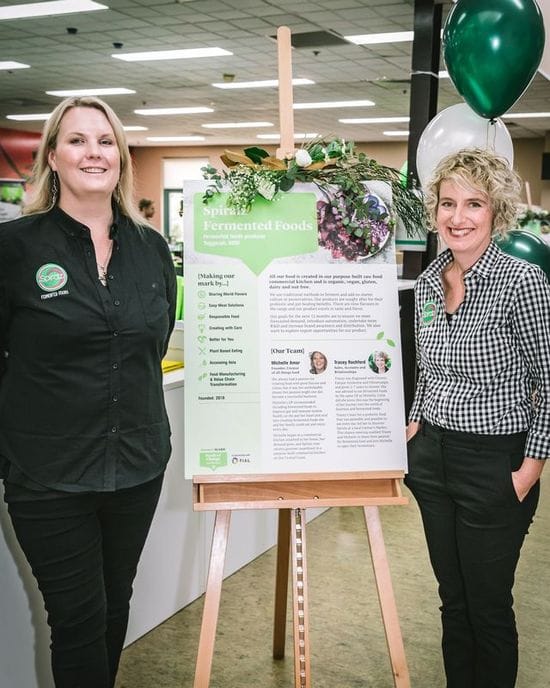 Tuggerah start-up Spiralz Fermented Foods is one of six innovative food start-ups across Australia to be selected by Mars Food Australia to take part in their inaugural Seeds of Change Accelerator programme.
Michelle Amor and Tracey Rochford create gourmet fermented foods. They use traditional methods to ferment without the use of any starter culture or preservatives.The range is organic, vegan, free of gluten, dairy and nuts.Their products are widely sought after for their probiotic and gut health benefits.
Mars Food Australia's accelerator programme is designed to help early-stage Australian food-focused start-ups fast-track growth and build a healthier and more sustainable future.
A panel of expert judges chose the final six start-ups from 15 finalists shortlisted out of 224 applicants nationwide.
In addition to a grant of up to $40,000 AUD, each of the final six start-ups will undertake a tailored four-month program to help tackle the biggest individual challenges to their business growth, whether that's branding, product development, market intelligence, sales or supply chain.
The finalists have access to an extensive support system to help them become the next generation of food businesses transforming the way Australians eat and share meals.
The Accelerator program also offers a series of face-to-face workshops and access to a team of expert mentors and advisers from within the Mars business and across the wider Australian food innovation network.