Twin-tower development with hotel will define Gosford
Posted by Edgar Adams on 6 May 2020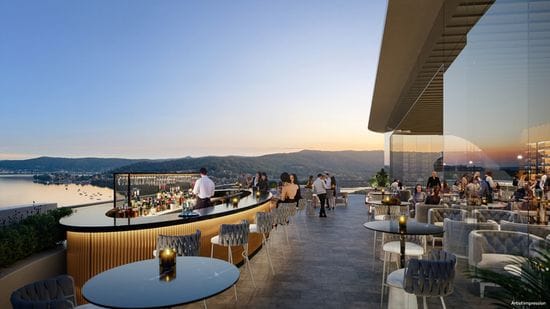 One of the most anticipated development projects that came from the former Gosford Council to revitalise Gosford CBD is about to be realised.
The development on the corner of Mann and Donnison Streets, Gosford is seen as a defining moment for the city the iconic twin-tower project will get underway with demolition of the site starting this month.
To be known as The Archibald and with boutique development company Macarthur Projects, at the helm the development with hotel and 260 apartments is set to become a world class urban precinct overlooking Brisbane Water.
Contracts were signed last month with Sydney builder Macquarie Constructions Group.
Commenting on their decision to get behind the project Macarthur Projects Managing Director, Greg Walker, said, "The consortium behind the development have been aware of the potential for a CBD transformation in Gosford for many years."
The Archibald will comprise 260 x 1, 2 and 3 bedroom apartments ranging in size from 52sqm to 280sqm and selling from $520,000 to $2.5 million, 800 car spaces and over 3,000sqm of commercial and retail space
Construction is estimated to take up to 30 months.
The Minor Hotel Group is one of the largest hotel operators in the world and will operate a 160 room Avani brand hotel in The Archibald that will feature restaurants, wine bar, roof top restaurant and bar and conference facilities
The hotel will be linked to a separate 5-star wellness retreat within The Archibald on level 1.