University campus site confirmed for Gosford
Posted by Edgar Adams on 7 June 2021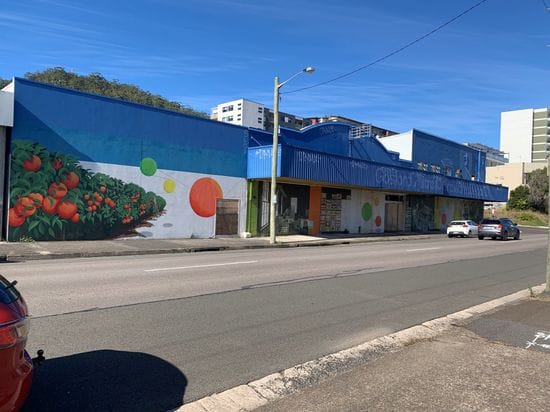 A new university campus for the Central Coast will be located at 299-309 Mann Street in Gosford, after being selected by the NSW Government.
The campus will form the heart of the Central Coast's own Education and Employment Precinct, located at the former Mitre 10 site.
Parliamentary Secretary for the Central Coast and Member for Terrigal Adam Crouch said the 4,650 square metre site is perfectly situated in the heart of Gosford, adjacent to the train line and nearby Gosford Hospital and the new Medical School.
"The Education and Employment Precinct will play a major role in revitalising the Gosford City Centre, with a major educational facility as a centrepiece supporting new opportunities for learning and jobs," Mr Crouch said.
"The NSW Government is currently seeking a globally-recognised university that is willing to play a part in further activating the Gosford City Centre and wider Central Coast region," Mr Crouch said.
Two years in the making
The surprise announcement by Mr Crouch comes almost two years after the NSW Premier, in the lead up to the 23rd March 2019 State Election, announced the "creation of an integrated Central Coast Education and Employment Precinct around a revitalised Gosford CBD with increased education and job opportunities."
In early 2019 the University of Newcastle announced plans for a stand-alone Gosford Campus, separate from the Central Coast Medical School and Research Institute, on the old Mitre10 site which is owned by the NSW Government.
In October 2020 the Premier announced that the Greater Sydney Commission had been engaged" to bring together Central Coast stakeholders to identify new opportunities for economic and employment growth in the region."
The Central Coast is presently waiting to hear the results of the GSC's deliberations.
CCBR and Gosford Erina Business Chambers' support for UON
In his April 2019 Editorial, CCBR Editor Edgar Adams called on the Premier to include funding for the land component of a Gosford Campus for the UON in the 2019-20 Budget. That did not happen.
Meanwhile, the Gosford Erina Business Chamber has made it abundantly clear that it supports the University of Newcastle's plans for Gosford.
Calling for Expressions of Interest from other universities, most of whom are struggling financially due to a loss of overseas students and have no obvious reason to invest in Gosford, appears to a delaying exercise for no apparent reason.
UON is firmly entrenched on the Central Coast with a campus which they have outgrown at Ourimbah and the new Medical School and Research Institute which opens later in June at Gosford Hospital. Having allocated $18 million for the Gosford Campus which is backed up with $18 million from the Federal Government, UON is the logical contender to win the EOI.