UON announces builder for Gosford Campus
Posted by Edgar Adams on 6 November 2023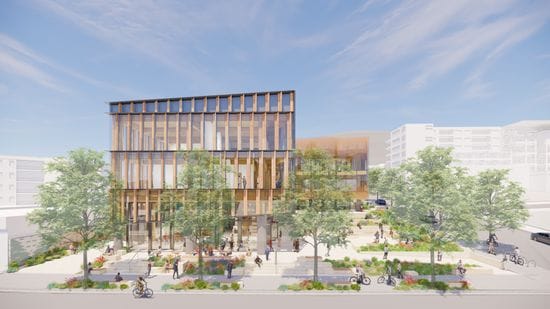 The University of Newcastle has announced the appointment of Hansen Yuncken as the main works contractor to build their new high-tech $63.8 million Central Coast Campus in Gosford at 305 Mann Street.
University of Newcastle Vice-Chancellor Professor Alex Zelinsky AO said the tender process was highly competitive and the University was pleased to be working with a company that aligned with its strategic values and boasts a track record in delivering contemporary and dynamic higher-education facilities.
"Our new Central Coast campus will be a state-of-the-art education and training facility that will help close skills gaps, increase educational participation rates, and generate new jobs for people living on the Central Coast.
"We are eager to have activity ramp up in this space, with construction in Mann Street scheduled toward the end of 2023."
"The landscape has changed since we began planning our new campus and we are committed to delivering the campus our community needs and wants, in line with final designs. We're incredibly pleased to be on track to welcome our first students in 2025."
"The new campus in Gosford CBD will allow us to introduce new offerings and align our programs to industry and community needs, giving students more opportunities to complete their university studies on a local campus without leaving the region."