Warnervale Town Centre taking shape
Posted by Edgar Adams on 4 September 2020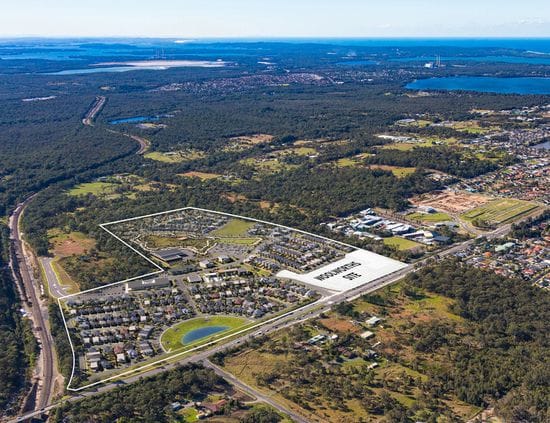 It's been fifteen years in the making and finally, the much awaited Warnervale Town Centre is proceeding.
The adjoining residential component is starting to take shape with property developer Landcorp NSW well advanced with only 26 lots of the first stages of their 140 lot Hilltop Park development left for sale.
Lot sizes range from 447 sqm to 614 sqm and have realised at prices from $315,000 to $350,000.
The first homes to be built at Hilltop Park are nearing completion as the various local home builders lay the foundations for even more.
Central Coast Council will deliver a water and sewerage upgrade in Warnervale Town Centre following the provision of an $8.5M funding package from the NSW Government announced in July by Parliamentary Secretary for the Central Coast, Adam Crouch.
The town centre is planned to include a variety of retail shops, family tavern, medical facilities and pharmacy, a long day childcare centre, children's play centre.
A Woolworths neighbourhood centre supermarket is proposed on Sparks Road thereby enlarging the overall Town Centre itself.
Additionally, the completion of the new parklands at the heart of the town centre will include open-air sports facilities, bike tracks, jogging tracks and other community amenities, which Landcorp NSW contemplates will be completed by early 2022.