Will a change of state government be good for the Central Coast?
Posted by Edgar Adams on 6 February 2023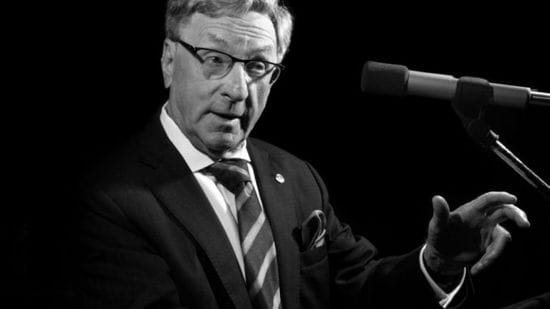 Welcome to the first issue of CCBR for 2023.
As we move into the New Year and try to crystal ball how it will turn out there are some positive factors – but not enough to get the Central Coast economy moving.
In Gosford, by the end of March there will be three major developments under construction: StHilliers' Waterfront, ALAND's Archibald and Alceon's Rumbalara projects.
The University of Newcastle's new Campus should start construction in the latter part of the year.
Of course, there are a raft of other smaller developments as well.
However while investors and businesses are clamouring to get into the Coast both State Government and Central Coast Council are doing everything they can to drive them away.
In the next two months we will concentrate on the failures of the current state (Western Sydney) government and our hopes for a new State Government that we hope will govern for all of NSW and that includes the Central Coast.
Looking back over the past twelve years it is patently clear that this Liberal Government had a total focus on Western Sydney. Billions upon billions have been pumped into that region at the expense of our region, and undoubtedly others.
The greatest fraud perpetrated by this government has been the loss of the Central Coast's share of the Snowy Hydro sale in 2018 which amounted to $400 million.
That money was simply stolen from our region.
Then there was the Berejiklian promise of an Education and Employment Hub in Gosford with a new university campus. Having got elected this government lied and prevaricated for three and a half years to avoid coming up with the site and their share of the funding so that the University of Newcastle could move forward with the campus. What should have been up and running by now won't be until next year.
More recently there was the announcement in November 2021 that Landcom would acquire the old Gosford Council Chambers and adjacent land and refurbish the building and build a new vertical TAFE and repurpose the council chambers building for the Central Coast Conservatorium of Music and professional offices which Gosford desperately needs.
Then Landcom went to ground and nothing more has been heard of the project since. (See story Page 5).
There is more but space doesn't permit. This is enough to highlight the government's total disinterest and disregard for a region with a population of 341,000 people.
So as we move toward March 25th one has to hope that this Liberal Government will be turfed out and replaced by a new government – the Minns Labor Government.
However, before going any further it is worth going back to March 2011 and the election of this current mob.
My editorial of February 2011 is worth a read:
"This year could well be a defining year for our region because in just seven weeks we will have a new State Government and right now we really have no idea what a Liberal Government, has in mind for the Central Coast.
Liberal Party Leader, Barry O'Farrell, has a massive job ahead of him repairing a state economy that is in tatters.
Questions about the Party's commitment to the Central Coast as a region need to be asked because right now apart from flying visits to buy votes here and there give us no confidence at all."
In the event Barry O'Farrell became Premier and immediately appointed himself Minister for Western Sydney. What else is there to say?
Looking back over more than fifty years the Central Coast has traditionally been a Labor voting region. The result? The Liberal Party regards us with disdain while the Labor Party takes us for granted.
Perhaps a change is in the wind. Member for Wyong David Harris will obviously be appointed to a senior ministry role and should also be Minister for the Central Coast.
He understands the Central Coast from one end to the other.
If I am still alive in 2027 I certainly hope I wont have to repeat my editorial of 2011 and 2023!