Work starts on new ING Central Coast home
Posted by Edgar Adams on 3 August 2020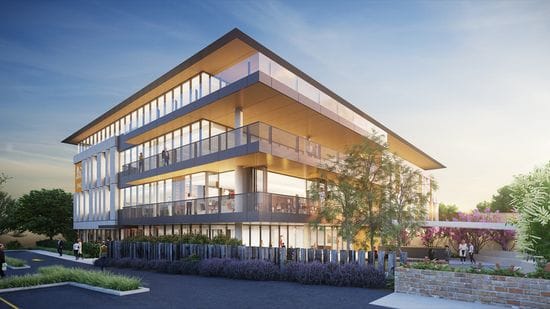 Erina based commercial builder, Stevens Construction, have started work on a new $26 million office building at Wyong for the Gibbens Group with a Sod Turning Ceremony being held to mark the commencement in late July.
ING Australia, which currently operates a call centre at Tuggerah Business Park, will relocate to the new building having signed a long-term lease for 3,600sqm of space over three levels including the ground floor and staff parking for 350 vehicles and will accommodate 600 people.
The purpose-built building has been designed to the highest environmental standards with a 4 Green Star rating.
ING Australia's CEO, Uday Sareen said, "We have been on the Central Coast for almost two decades and we are one of the region's biggest employers. A quarter of our entire Australian workforce is based there.
"The building will help to increase our agility with new technology that will make it easier for teams to work collaboratively, even if their colleagues are working in another office or at home."
Significantly, the new office has been configured to enable ING staff working in other departments in their Sydney office to work in the new Wyong office.
The new building is due to open in 2022.