Brook Family The Racing Experts
Posted by Phaedra Pym on 3 August 2020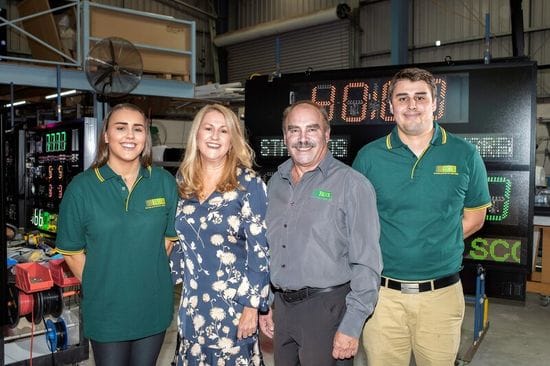 The Brook Group story is a prime example of what can happen when a business takes a calculated leap of faith into the future as an early adopter of new technology when others hesitate. In the late 1990s, the Central Coast multi-generational business took a huge financial risk to invest
in state-of-the-art digital technology that none of their competitors could see the value in until it was too late and they were left behind in the Brook Group's wake.
Today, Brook Group is the largest manufacturer and supplier of technical equipment to the racing and sporting sectors in Australasia and in a growing number of other locations in the world. Their racing client base alone stands at more than 300 individual clubs.
The Brook Group journey began in the garage of a home in Donnison Street, Gosford in 1954, where it would remain for the next 36 years. In 1999 the Brooks moved out of the shed and into the premises they currently occupy at Ourimbah. "
Referred to as 'the racing experts' by customers and suppliers alike, the Brooks have cameras operating at 60 to 70 race meets every week throughout Australia and New Zealand. They have also installed cameras in Singapore, Guam, Vietnam, Beijing, Kuwait and Libya, to name just few.