How much has Council spent on Warnervale Airport?
Posted by Edgar Adams on 3 July 2020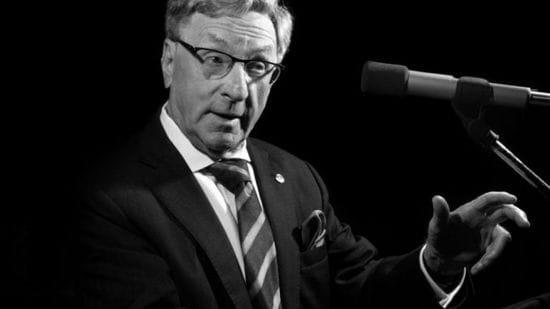 First question though. Why does CCBR keep harping on about Warnervale Airport?
Simple. We have been advocating for this airport for over 25 years, on the basis that the Central Coast needs to create real jobs (not government paid jobs) and good quality jobs where local residents can be paid wages comparable with the national standard and get a real career.
The issue of Warnervale Airport is symptomatic of the attitudes of most of our political and community leaders whose sole interest is in maintaining the status quo for the vast majority of residents who are happy living on welfare or close to it. It also applies to most of the retiree population, that is those over 60 years of age (baby boomers) who have got more out of this country than any other generation before them and, now with COVID19 at least the next three or four generations who will be paying.
We could call this group the 'selfish' generation because it is all about them.
And the politicians are out there scratching their backs every day of the week.
If you are a young person growing up here on the Central Coast or a young couple looking to bring up your family in this region, you have to be wondering what the future holds.
The surf and the breeze is wonderful but there is more to life than that as we know.
OOO
Warnervale Airport symbolises all the negative attitudes that pervades this region.
And so it was last month at Central Coast Council's 22nd June zoom meeting (See page 16).
Clr Best, every three months, moves for the Central Coast Aviation Hub Concept Plan to be put out on Public Exhibition.
And the ALP + 2 Independents say no and they control council.
This Central Coast Aviation Hub Concept Plan was developed by the Eaton Wyong Shire Council at a reported cost of $450,000. It is an excellent document although CCBR believes that any suggestion that it would in years to come be a regional passenger airport is a nonsense.
Newcastle Airport is the regional airport and it services the Central Coast. We lost that opportunity 20 years ago.
Warnervale Airport is a General Aviation airport and that is what we need. Everything else about the Concept Plan says that.
In developing this Plan Council found someone who wanted to build aircraft at Warnervale and leased an area of land to them on a 40 year lease.
Amphibian Aerospace Industries (AAI) then went ahead on plans to establish themselves at Warnervale. That was early in 2016.
And then in May 2016 the NSW Government announced the amalgamation of the Councils.
The Administrator did nothing as he saw it as a hot potato and then we got the Council we deserved.
The first thing this council did was refuse to allow the Central Coast Aviation Hub Concept Plan to go on Public Exhibition and then reneged on the lease with AAI. The payout has been kept a secret. Why?
So the question is:
How much has Council spent on Warnervale Airport? - Getting out of the lease with AAI, developing the Concept Plan and that report from an arborist on trimming the trees at the northern approach.
Clr McLachlan summed it up neatly. "Are you terrified what the ratepayers might think of this Concept Plan."
OOO

Finally, another high-rise residential development has been completed in the Gosford CBD (see page 8). Demolition of the old Union Hotel site has started and we will see a 28-storey twin tower development go in there.
The Lederer Group are progressing the approval process for their redevelopment of the Kibbleplex site and the Leagues Club are well advanced with their twin-tower development.
All good news for the future of Gosford!