John Singleton AO
Posted on 1 May 2019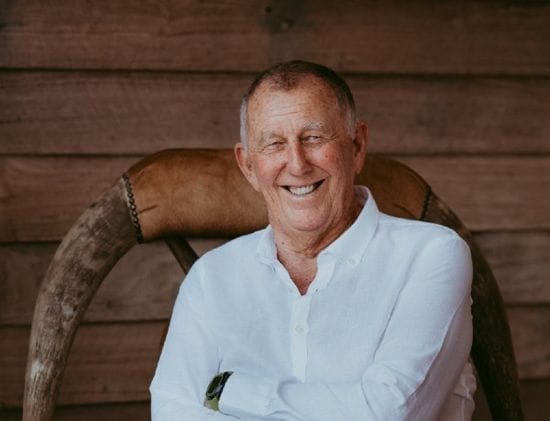 His passion and vision for the Central Coast
John Singleton OA, media owner, hotel owner and race horse breeder, philanthropist, has just made his largest investment in the Central Coast with the opening of Bonython Tower and The Bon Pavilion Restaurant in the heart of Gosford CBD.
For anyone to invest $35 million in Gosford CBD the question has to be, "Why do that?"
In Singleton's case its simple. He loves the Central Coast, he can afford to do it and above all he wants to make a difference a big difference. He has a absolute love and passion for the Central Coast. For Singleton the question is to everyone else "why haven't you done that?"
This love affair with the Central Coast goes back to his childhood. He spent all his school holidays at Killcare. In those post-war days thousands of Sydney families did the same thing, they spent their holidays on the Central Coast and like them it was a case of tram from home to Strathfield Station, train to Woy Woy and ferry to Killcare.
In later years, as he became successful in business, his first property acquisition was a home at Killcare for his father.
Undoubtedly one of the best known businessmen in Australia, John Singleton made his name in advertising starting off as a mail boy in the Sydney office of international advertising agency J. Walter Thompson after leaving Fort Street High School.
Five years later he joined Berry Currie Advertising in a creative role and five years later was made Creative Director.
In 1968 and not yet 30 years of age he teamed up with two other advertising people and started his own agency SPASM in Sydney. His highly innovative 'ocker' style advertisements made him an instant success and in 1973 he sold out to US agency Doyle Dane Bernbach and became Managing Director of DDB's Australian operations.
Since then he has gone on to become one of Australia's wealthiest businessmen and has long been on the Australian Financial Review's "Rich List".
If you'd like access to the full article about John Singleton and be one of the first to receive business news of the Central Coast subscribe to CCBR Magazine