Westpac Rescue Helicopter Business Collective
Posted by Edgar Adams on 9 September 2022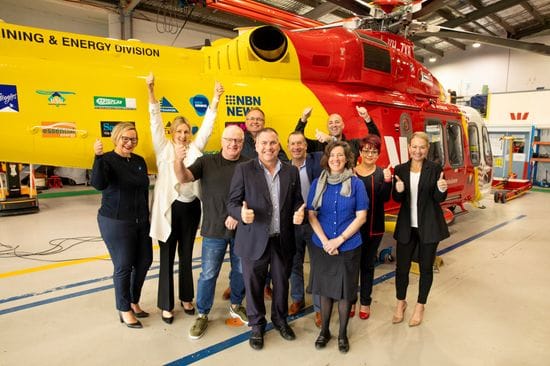 The Westpac Rescue Helicopter Service has introduced a new fund raising initiative specifically designed for small to medium sized businesses seeking to support the Service.
Helicopter Collective members will have the opportunity to connect with other like-minded businesses whilst supporting the Rescue Helicopter, helping to maintain and deliver a world class aeromedical rescue service to the people of the Central Coast.
Funds generated through the Helicopter Collective will be used to maintain helicopter assets, train flight operations crews and engineers and ensure the aircraft carries the latest technology and equipment.
The Helicopter Collective has been designed as a tiered annual membership starting from as little as $52 per year, with benefits for members at each level including the chance to have their business logo prominently displayed on our helicopter – one in each region, for a 12 month period.