"Not happy Minister" as Council loses more planning powers
Posted by Edgar Adams on 3 June 2020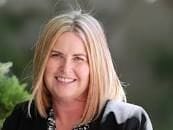 The 11 May meeting of Central Coast Council will go down as the day this recalcitrant Council reluctantly agreed to hand over more of their planning powers to the Minister for Planning and Public Spaces.
After three years refusing to approve or delaying legitimate development applications that would benefit the regional economy and costing ratepayers hundred of thousands of dollars in unnecessary court costs, the Minister finally called time
To put it in the words of Deputy Mayor Jane Smith, "Councillors are outraged but the good news is that they can be much more vocal about inappropriate proposal. We can be out there fully fledged and in full flight to represent our community on what is this abomination."
Council was directed to adopt a Local Planning Panel, in line with those that operate in the Sydney Metropolitan Area.
Councillors will no longer be able to act as a consent authority for certain Development Applications under Part 4 of the Act.
However, not going down without a fight Councillors put up and voted on their own Community Panel Members. Whether the Minister will accept these will be interesting to see.