4id Solutions a world leader in innovative RFID manufacturing
Posted by Edgar Adams on 3 July 2023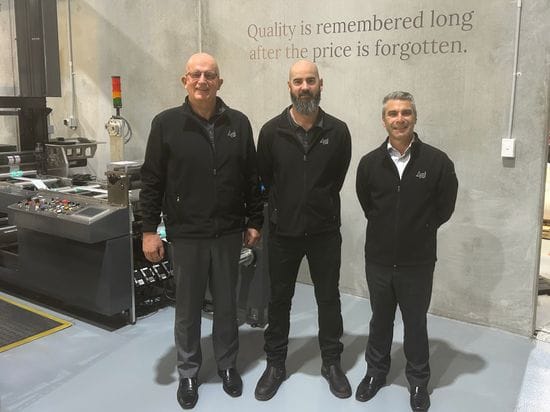 The team behind 4id Solutions continue to surpass expectations and excel in their RFID manufacturing expertise. CCBR last met with owner and Managing Director Bruce Hegan in August 2021.
The rapid growth over the last two years and his passion for investing in research, development, and new technologies to support greater production efficiencies and customer demand puts 4id at the forefront of the RFID converting industry, particularly as a wholesale converter for local industry.
Located in Wyong, 4id Solutions specialises in the innovative manufacture of smart labels and tags using radio frequency identification (RFID) contactless technology, shipping smart tags and labels to their clients around the world. Applications are unlimited with supply chain, inventory management, healthcare and logistics companies already reaping the benefits from implementing RFID technology to enhance efficiency, accuracy, and visibility.
One of the key aspects which sets 4id Solutions apart from its competitors is their unwavering commitment to innovation.
From their impressive 1,400 square metre facility, it is evident 4id Solutions stands as a trailblazer in the global field of RFID technology, driving manufacturing efficiencies through their custom designed systems.
It's now a renewed focus on the developing domestic market that Bruce Hegan and his team are turning their attention to and want to make Australian businesses aware of their RFID converting capabilities.
With their international growth and manufacturing expertise, they are now consciously working towards supporting sustainable RFID development in Australia.