Bouddi Arts Foundation's support for local artists
Posted by Edgar Adams on 5 December 2022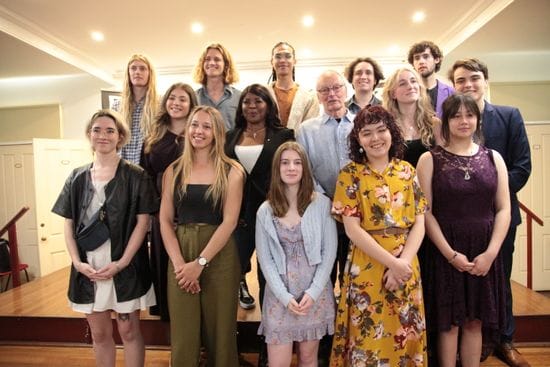 The 12th Annual Bouddi Arts Foundation Awards were held at the Wagstaffe Hall on Sunday 6th November with special guest, Marcia Hines AO who took time off from rehearsals for her role as lead in Velvet Rewired soon to be showing at the Sydney Opera House.
In opening the Class of 2022 Awards, that comprised 21emerging young Central Coast artists who received grants from $500.00 to $5,00.00 BFA Founder and Chair John Bell AO OBE, Artistic Director of Bell Shakespeare and one of Australia's most acclaimed theatre personalities, said that since its inception the Foundation had made 165 individual grants worth a total of $317,050, including $57,600 for this year, "The Foundation is dedicated to supporting and encouraging young artists on the Central Coast," he said.
"Every year, I am astonished at the depth of talent among young people from the Central Coast", he said, "and 2022 is no exception.