Bouffant - A bakery café for Gosford
Posted by Edgar Adams on 3 August 2020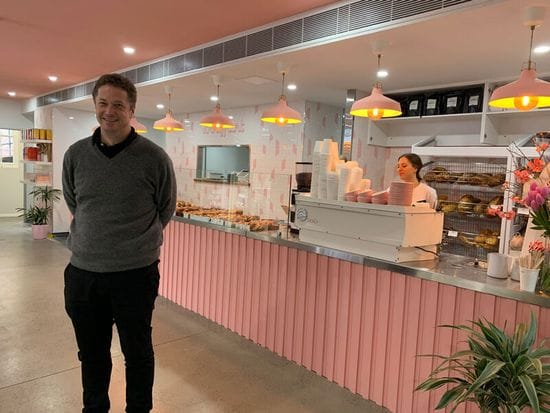 Andrew Mansfield and Markus Kung, a Spanish patisserie chef, who operate Ooomph Café at East Gosford and earlier this year took over The Bakery (soon to be renamed Bouffant) at 101a Victoria Street, East Gosford have opened a new café in Gosford CBD also called Bouffant.
Bouffant is a new brand name which the two plan to roll out in other locations.
The concept of Bouffant is based on the hugely popular Spanish bakery, Granier, whose owner mastered the formula of crafting quality pastries at an affordable price.
Bouffant specialises in baked delicious goods which they tag as "Fluffy Goodness for Everyone".
Bouffant Gosford is located on the lower level in the heritage listed building on the corner of Georgiana Terrace and Mann Street, Gosford near the Australian Taxation Office.
In the next few months they will open a Bouffant shop in Pine Tree Lane, Terrigal
Mr Mansfield opened Ooomph in 26a Adelaide Street, East Gosford in 2005 as an organic and gourmet food store which has been very successful and become very well known.