Bristol Paints Erina and Charmhaven Feature - How it started and why the are successful
Posted by Edgar Adams on 6 October 2020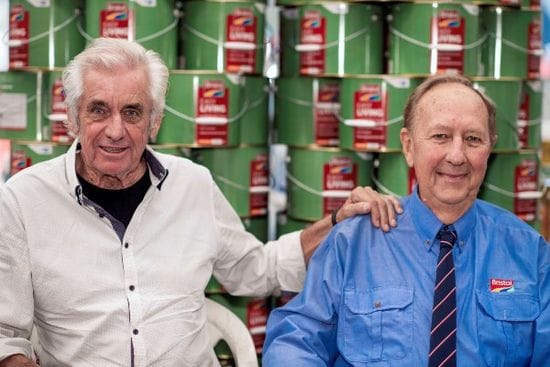 An enduring landmark on the Central Coast Highway at Erina opposite Fountain Plaza is the big red drive-in BRISTOL PAINT CENTRE.
It's been there for over 20 years!
However, the Bristol Paints story goes back to 1985 when three young blokes decided to go into business together!
Brian (Longie) Long and John Murray (the remaining directors) have grown Bristol Paints from these humble beginnings to become the largest and most successful independent paint retailer on the Central Coast.
Their success is a result of their relentless adherence to the basic business formula of SERVICE, QUALITY and CUSTOMER RELATIONS.
As Longie and John Murray say, "we owe this success to our extremely loyal customer base, both retail and trade and our solid relationship with our suppliers."