Chamberlain Australia wins HMA 2019 Manufacturer of the Year Award
Posted by Edgar Adams on 11 November 2019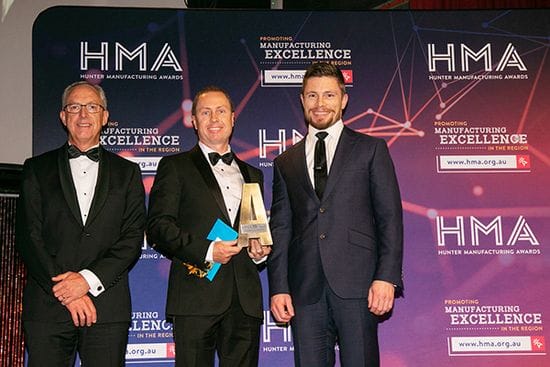 West Gosford manufacturer Chamberlain Australia has taken out the Hunter Manufacturers Association's prestigious 2019 Manufacturer of the Year Award as well as the People and Skills Development Award in a night that highlighted the value of the Hunter, Central Coast and North Coast regions manufacturing industries.
Commenting on Chamberlain's win the Judges said, "with increasing pressure to remain competitive against imported product, and to ensure a future for the business, Chamberlain underwent an intensive business review centred on becoming a world class gearbox manufacturer.
The courage to look hard in the mirror and take bold action have delivered great outcomes for the team at Chamberlain and sees them join a family of outstanding businesses as the HMA Manufacturer of the Year for 2019.
Chamberlain also won the People and Skills Development Award for having a business strategy to grow both the business and its people to become a world class manufacturer.