Coast's unacceptable youth unemployment rate
Posted by Edgar Adams on 1 August 2019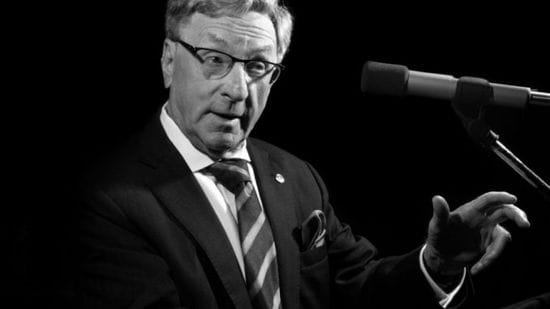 A report released by the Brotherhood of St Laurence a few months ago on youth unemployment 'hot spots' makes disturbing reading to anyone who has the slightest interest in the future of our region.
Youth unemployment rates for NSW's five worst youth unemployment 'hot spots' using 12 month average data to December 2018 by the ABS shows Central Coast rates 4th out of the five worst regions in NSW.
At 13.7% the youth unemployment rate for the Central Coast is a disgrace.
When he took over as CEO of Council in June last year Gary Murphy made the point that this is an issue that concerned him. And CCBR knows that it still does.
Mr Murphy's problem is that he works for a mob who are more interested in playing party politics with the Labor / Green Alliance in Council more interested in the welfare of flying foxes and the elimination of the Warnervale Airport with massive job generating potential, and with a green Mayor controlling the show these issues are more important than concerns for our youth.
This Labor / Green Alliance has no interest in our youth and the Libs are showing no interest either.
Right now, under this council, the building industry in the region is losing its job generating power as sub-divisions are held up and of even more concern the long term implications of a Consolidated LEP that this Mayor doesn't want.
Earlier this month Council sent the Consolidated LEP off to a "Workshop" for consideration by Councillors. This is a delaying tactic on their part that could see it not see the light of day for years to come.
All the staff are trying to do is make one LEP out of two to simplify the planning process. It has been on public exhibition and all submissions have been listened to.
The Gosford LEP is so archaic, courtesy of past Gosford councils who were determined that development of all description should be frustrated thereby keeping Gosford from stepping out of the 50's.
Holding the Consolidated LEP up will delay the NSW Government's plans for the Southern Economic Corridor from Somersby to Erina to be developed.
There are two potential high employment zones on the Central Coast;
Warnervale Employment Zone in the north where little is being done to develop serviced employment land while trying to kill off the Airport, and
Somersby / Erina Economic Corridor which right now is the economic engine of the region and promises to be even more so due to the Somersby Gosford Erina connection.
Perhaps all this is too much for the petty politicians and activists that now make up a very sad looking Central Coast Council headed up by a Mayor who has only one outlook.
And that certainly is not a strong Central Coast economy capable of employing the future of our society, our youth, and giving them the opportunities that every Central Coast Councillor had in their youth.
Youth unemployment is not just unacceptable it is a blight on our society.
Those in government have the responsibility to change the situation and not expect people to live on welfare.
OOO
There is a Council election in September 2020. Now is the time for prospective Councillors ones with intelligence, vision, integrity, and above all a global view of the Central Coast Region and its needs.
Oh! And not part of a political machine.
CCBR will be very happy to back anyone fitting these requirements.
Edgar Adams
Editor