Cover Story : Lee Woodward, Real Estate Academy
Posted by Phaedra Pym on 11 November 2019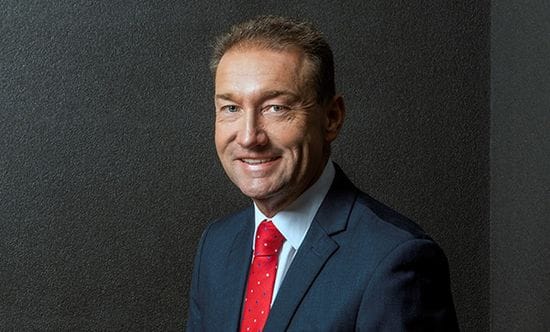 Lee Woodward is the CEO and Creative Director of Australia's largest real estate training, events and systems company, Real Estate Academy.
This story explores the evolution of Real Estate Academy and Lee's strategies for future-proofing the business and opening up the possibilities to take his products and services to a global audience.
He commenced his real estate sales career in 1992 after completing a plumbing apprenticeship. Just 21 at the time, sales came naturally to him. Even while plumbing, he was taken off the tools because his boss recognised his extraordinary talent for converting business. Driven by an ambition to be the best, Lee reached the top 2% of agents in Australia within his first year. When asked to share the secret of his early success in an interview at the time, Lee said, "I always made a great impression through my service follow-up and my ability to understand peoples' needs by having real conversations at a time when others were delivering a sales pitch." This trait would continue to serve him well in his business journey.
Lee's vision to help others was the catalyst for the design and development of Real Estate Academy's flagship training event, The Complete Salesperson Course.
Today The Real Estate Academy is a global business after he invested more than two million dollars into a state-of-the-art "multimedia village" at their East Gosford headquarters. "We've now got a multimedia bar, our own amphitheatre for hosting workshops, complete with its own green screen, and a dedicated webinar studio from which we can broadcast live anywhere in the world."