COVID and tolls make it tough for truckers
Posted by Edgar Adams on 3 August 2020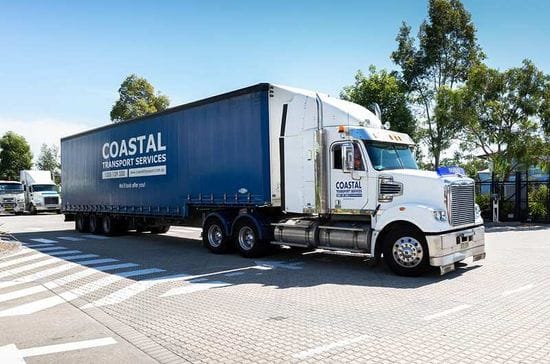 Across the various business sectors in the economy COVID-19 is good for some and bad for others along with those in between but for the trucking sector generally business is down and by as much as 30% on last year.
On top of that tolls continue to add to the cost of road transport and with NorthConnex opening up soon heavy vehicles will be barred from using toll free Pennant Hills Road and forced to use the NorthConnex at a cost of $23.73 each way and $7.91 for cars.What is not mentioned is the timing of increases which for heavy vehicle is every 3 months vs annually for cars - and this compounds.
For Coastal Transport Services which is based at Warnervale and with a terminal at Wetherill Park in Western Sydney the toll from terminal to terminal will be $60.45.
Coastal Transport Services operates a fleet of 32 trucks and 91 trailers and around 30 subcontractors, with a depot at Wetherill Park servicing Sydney, Canberra, Central Coast, Newcastle and regional NSW.
Commenting on the opening of NorthConnex and Sydney's extensive system of toll roads, Mr Graetz said that the heavy vehicle industry is being well and truly slugged as they are seen as a problem. "Road transport in Australia is the basis of our economy but governments see us as an easy taxing source," he said.