Economic development on the Central Coast
Posted by Edgar Adams on 12 November 2021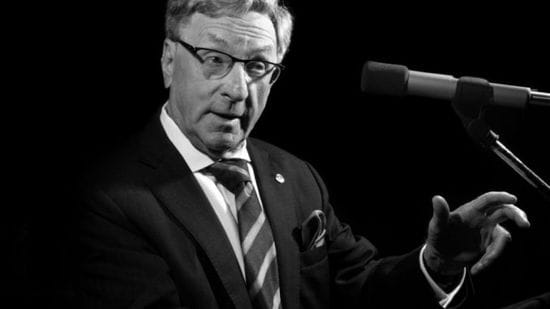 This month we publish the 29th edition of The Central Coast – A Better Business Environment, Investment Prospectus 2021-22 Edition
This publication, supported this year by Regional Development Australia – Central Coast (RDACC) but mostly local Central Coast businesses, was first published in 1993 as an initiative of CCBR and was the first regional investment prospectus in Australia to promote investment and economic development in the region. It has been produced annually ever since by CCBR.
In those years it was supported by the State Government, Gosford and Wyong Councils, what has now Ausgrid and Delta Electricity backed up by local businesses who understood the value of economic development. It is worth noting that Gosford Council introduced a Business and Tourism Development Levy on business ratepayers in the LGA at about this time to promote Gosford. That levy continues today with the former Gosford LGA ratepayers contributing over $1 million a year. However, since the amalgamation of the two councils it has been taken and used to support sundry follies of the Connected Communities department introduced by the first Administrator for the whole region.
Following the election of the O'Farrell Government support for this Prospectus ceased as they centralised their economic policies out of Macquarie Street. Both Gosford and Wyong Councils and the newly amalgamated Central Coast Council continued their support until last year when finances did not permit (although they still collected around one million dollars from Gosford LGA ratepayers for this purpose). Fortunately, the Hunter Central Coast Development Corporation came on board with support in 2020 and this has continued this year.
Nevertheless, with support from local business community this Prospectus has continued to be published all along and we thank those businesses who similarly believe in the region as we do. They are: Central Coast Grammar School, CKDS Architecture, Gibbens Group, Henry Kendall Group, North, Pluim Group, Stevens Construction, The Brand Group, and the University of Newcastle.
The point is that CCBR has always had a strong belief in the economic development of the Central Coast and as part of its ethos we believed were had an obligation to support the business community we were a part of. Through the 90's so did Gosford and Wyong Councils and there was a strong pipeline of new companies investing in the region such as Sanitarium Health Foods, Mars Food, Proctor & Gamble, Warren Yachts, and others while those who had established in the 70's and 80's continued to expand. These large companies supported numerous medium and smaller service businesses thereby contributing to a strong economy.
However, at some point in the late 90's things changed as environmental activists took control of Gosford Council and subsequently Wyong Council, although not to the same extent, and businesses looking to invest in the region found it harder and harder to get even a simple DA for a factory passed. As time progressed the pipeline of businesses and investors looking to come to the Central Coast diminished and at the same time many of the large companies that had come to the Coast moved away for varying reasons out of our control.
As we move forward, we find that we cannot rely on Central Coast Council to support the region's economic development (even though such growth ensures an increase in the rate base) and so with the appointment of Lawrie McKinna as Chair of RDACC this organization is moving into this space.
CCBR is proud to say that we have supported the Central Coast region for over 32 years while all other media organisations have either closed or are controlled out of head office elsewhere.
Edgar Adams