Graduates mark 30 years of excellence on the Coast
Posted by Edgar Adams on 1 August 2019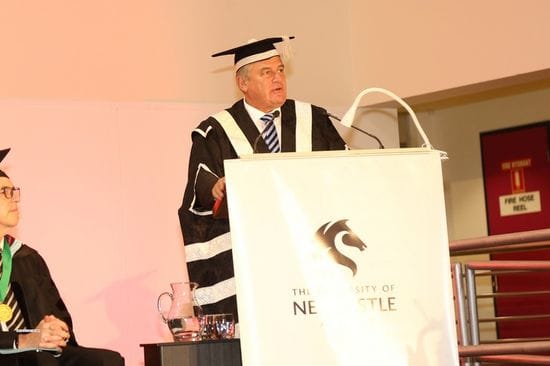 More than 1000 students celebrated the culmination of their studies at the annual University of Newcastle and TAFE graduation ceremonies at Ourimbah campus on 4th July.
University of Newcastle Vice Chancellor, Professor Alex Zelinsky AO, said this year's event was particularly special as the University's Central Coast presence had reached a milestone of its own.
"In 2019, we are celebrating 30 years on the Central Coast. In that time, the University has built on its commitment of creating a pipeline of graduates with the skills and attributes needed to meet the region's future needs," Professor Zelinsky said.