Greg & Dianne Timms – Sargeant Peppers Menswear Terrigal
Posted by Phaedra Pym on 8 December 2021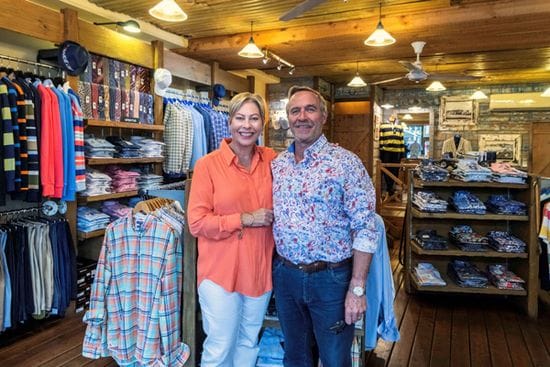 In today's fiercely competitive retail environment, the only independent bricks and mortar stores that last the distance not only offer a significant point of difference but are also run by people who are in it for love.
Greg and Dianne Timms know this only too well. After twenty-six years as the owner/operators of Sargeant Peppers Menswear in Terrigal, they still have as much passion for their business today as they did when they purchased it in 1995
Greg has been in retail fashion all his working life Dianne started her career in pharmacy before moving into fashion retail.
They moved to the Central Coast in 1985. It was a time of growth and prosperity, a time when Gosford was enjoying its heyday, with Grace Bros and quality specialty shops well frequented by locals and visitors.
Things were great for the first two years, however the opening of Erina Fair in 1987 caused a gradual shift away from Gosford and the onset of challenges for the town centre's retailers.
Sargeant Peppers was their first venture into business ownership, and they took on the challenge with enthusiasm and optimism. Greg said, "Right from the start, we knew we wanted to up the ante and bring in labels from Europe that no other store on the Coast was carrying and retain that exclusivity."
Greg said, "Retail is a dying industry in terms of the lack of personalised service. That's our strength and it's what keeps us going." Indeed, their outstanding customer service is a quality that has stood them apart from the outset and has enabled them to attract a loyal, predominantly local clientele.