GSC Economic Commissioner addresses UDIA members
Posted by Edgar Adams on 5 May 2021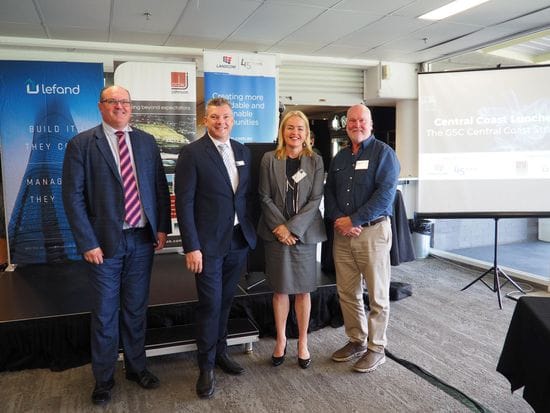 At the half yearly members' luncheon of the Central Coast Chapter of the Urban Development institute of Australia (UDIA) heard Guest Speakers Jackie Taranto, Economic Commissioner for the Greater Sydney Commission and Malcolm Ryan, Chief Operating Officer of Central Coast Council.
Ms Taranto's address was an update on the GSC's Central Coast Strategy following the NSW Premier, Gladys Berejiklian announcing on 22 October 2020 that the GSC had been asked to prepare a Central Coast Strategy to drive the region's growth.
Ms Taranto outlined the Key Priorities that the GSC had identified following extensive consultation with stakeholders across the region.
Unlocking employment land in Wyong and Warnervale.
Accelerating the Mount Penang employment precinct
Attracting University campus in Gosford CBD
Building on Gosford health and wellbeing precinct
Improving connections with Central Coast and Sydney.
Building high speed internet network in Gosford CBD.
Improving processes to accelerate development approvals.
Also addressing the group was Malcolm Ryan, Chief Operating Officer at Central Coast Council who had been appointed by Interim Administrator Dick Persson AM to assist with issues such as improving processes and structures particularly in respect to planning.
He assured the audience that Council could and would do a better job going forward but it will take a lot of work to get the organisation to function correctly.