Hotel for Mingara Club
Posted by Edgar Adams on 4 May 2022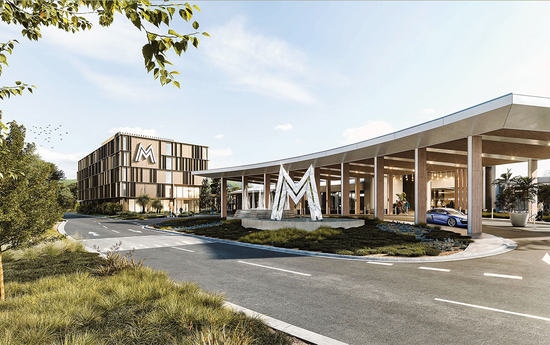 Mingara Leisure Group has announced plans to build a 82-room hotel adjacent to its club facility at Tumbi Umbi.
The $21 million hotel will be the culmination of Mingara's original site masterplan to locate a hotel on the site when they moved to their new premises some thirty years ago.
Mingara CEO, Paul Barnett said, "After undertaking the appropriate due diligence to explore the feasibility of the project, we have partnered with a team of specialist consultants to design a hotel offering for the Mingara precinct with Marchese Partners being appointed architects."
The Greens The Entrance bowling club - Meanwhile Mingara is proceeding with the redevelopment of The Greens The Entrance club following an electrical fire that destroyed the clubhouse last year.
Mingara is investing $20 million in a new club house with lounge and sports bar and two undercover bowling greens.
Demolition of the damaged club building was completed in early 2022.