Minister's patience runs out with Central Coast Council
Posted by Edgar Adams on 9 November 2020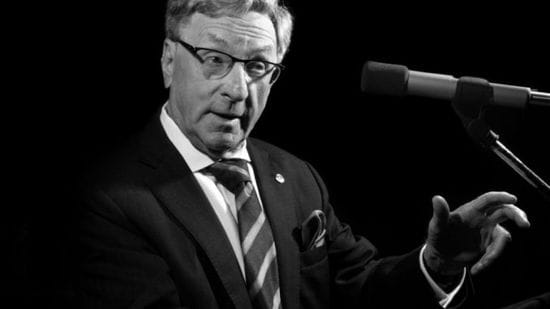 It has happened.
At 3.30pm on Friday, 30th October the Minister for Local Government suspended Central Coast Council and appointed an interim administrator.
This Council could no longer pay the wages or pay its suppliers and had wracked up a deficit of $84 million (could be more, could be less who knows?)
This is how it works with government.
But if this Council was a company the Receivers would have been called in and the directors could all be looking at going to gaol for trading while insolvent.
Company directors are responsible for the appointment of the CEO as well as ensuring that the CEO carries out his/her duties in managing the company.
In this day and age it should be relatively easy to have reporting systems in place to know any organisation's financial situation at least weekly and certainly monthly.
So why not with our Central Coast Council.
Elected in September 2017, following the amalgamation of Gosford and Wyong Councils in May 2016, the people of the Central Coast found themselves electing the most incompetent, self serving, politically motivated bunch imaginable.
Almost none had a clue as to their responsibilities to the organisation or to the community. It was all about them and their political ideals.
For some, their sole interest was in promoting their activist ideals.
The Mayor's Media Release of 21 October has to be the most hypocritical and childish statement ever written.
Mayor Matthews, Deputy Mayor Smith and the rest of the ALP Councillors are responsible for the mess this council is in.

While all councillors must be held to account we must say that Councillors Best and McLachlan have been raising alarms bells for almost the whole term of the council.
Clr Best did his best to hold the Labor/CENgreen councillors to account for their unscrupulous handling of the contract with an aircraft manufacturer to locate at Warnervale Airport. In the end the cost of breaking this contract has been kept confidential but some say it could be around $10 million.
Then there were the scores of complying Development Applications that were knocked back and ended up in the Land and Environment Court. Most were approved and costs were awarded against council.
For the past three years property developers, who are the back bone of the future of our region, have been considered almost criminals by these councillors.
A manufacturer at Somersby, in the industrial estate, has had his $20 million development put on hold for more than two years because one Councillor (who had no authority) insisted that vegetation on the site could not be removed.
And there is more, much more.
But the point is this Council has been so destructive of the region's economy that it amounts to maladministration.
In just three years they have bought this region to its knees.
It will be very interesting to hear what the Administrator finds out.
Edgar Adams
Editor