New era for Erina as medical services takeover
Posted by Edgar Adams on 9 April 2021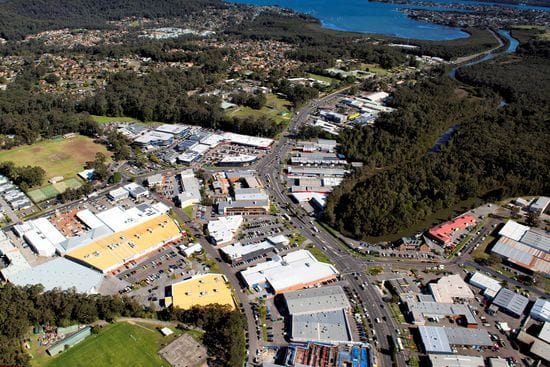 Until the late 1980s Erina was a place that you passed through on the way from Gosford to Terrigal and The Entrance and was mostly a light industrial area.
That changed with the opening of Erina Fair in 1987 and Fountain Plaza about the same time which set the suburb on the path to being a strong commercial / retail area.
Over the next 30 years Erina Fair expanded as did Fountain Plaza and the precinct surrounding it.
By early 2000 Erina was home to the business banking and retail branches of Westpac, ANZ, nab, CBA, who had deserted Gosford CBD, and Bank of Queensland.
These banks and the new modern commercial offices at Fountain Plaza, Fountain Corporate, Platinum (built in 2006) and Element (built 2017) saw a large grouping of accountants, lawyers, financial services and other professional service businesses locate at Erina.
The last five years, however, has seen a profound change in the business dynamic in Erina as a recession settled on the Central Coast caused by the new Central Coast Council that has actively discouraged investment across the region and turned investors away.
At the same time for a variety of reasons some businesses have closed down, amalgamated, or left the region.
As an example, the closing down of the Yellow Pages with its regional office in Erina saw over 50 staff redeployed. Westpac business banking centre was relocated to Newcastle and last year their retail branch was closed.
CBA closed their retail branch last year. Both Westpac and CBA retail branches were consolidated into their Erina Fair branches.
A recent survey of medical and health services operating in Erina by CCBR has revealed the stunning change in the business dynamic of Erina business area in the past five years.
In the area that comprises The Entrance Road, Terrigal Drive, Karalta Road, Erina Fair and the Fountain Plaza / Fountain Corporate / Platinum Precinct some 57 medical and health services have been established employing a large number of professionals and support staff.